Robert West

Youth Pastor
Robert grew up at Woodcrest for his first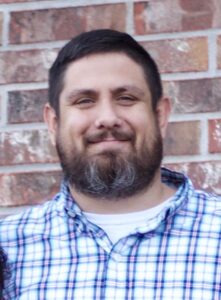 18 years. He and wife K'Lei have four children: Angelina, Frankie, Ta'Nei and
Burel. They are thrilled to be investing in the lives of the students in our area. Robert truly wants youth and all members to know that we are all family!
Elvis Almanza

Elvis and Galia are new members of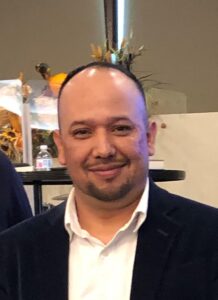 our church and are excited to begin building a Hispanic Ministry with our church and community. Services are held on Sunday evenings.

Connie Robertson
Ministry Assistant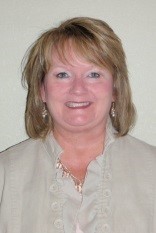 Connie has been a member of Woodcrest for 30+ years. She has a genuine heart for caregiving and assists in making hospital visits, checking on the elderly, sending cards or making phone calls to offer a word of encouragement. Connie's compassion and kindness is a special blessing to those in need and a vital part to our ministry. She also leads and directs all hospitality functions at the church.
Hunter Waugh

Student Intern

Hunter is a long-time member of Woodcrest and a 2021 graduate of the University of Tulsa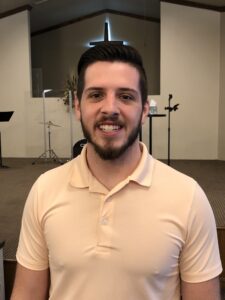 with a degree in music.
He used his talents both with our music
ministry during Su
nday morning worship as well as in our student ministry on Wednesday eve
nings. He is currently employed by Keller Williams Realty and resides in Verdigris, Oklahoma.

Jake and Angie Ketner
Asst. Director of Children's Ministries
Jake and Angie join our church as a vibrant, enthusiastic couple with three young children. They exhibit an excitement and love for the Lord coupled with a deep desire to minister to young children and lead them to a saving knowledge of the Lord Jesus Christ.
Debra Watson
Asst. Director of Children's Ministries
Debra joined Woodcrest Church in
2001 and has many years of experience in Children's Ministry. Debra serves as Assistant Awana Commander and does the planning of all children's activities. She leads our Kids church on Sunday mornings and teaches our lower elementary Kids Bible Fellowship. Debra loves children and has dedicated her life to bringing children to Jesus.
Karen Kirkendoll

Karen serves part-time as the Pastor's Assistant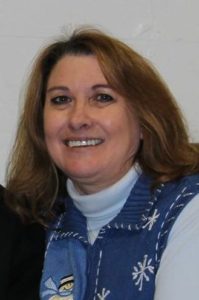 in the church office and is responsible for the church bulletin and slide presentations during Worship. Karen serves as Assistant Church Treasurer, and
volunteers as Secretary for our AWANA program on Wednesday evenings and is always eager and willing to assist in any capacity.
Teresa

Ratzlaff

Teresa serves part-time as Pastor's Assistant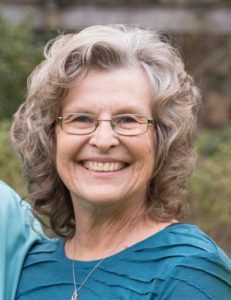 doing general administrative and clerical duties in the church office. Her responsibilities include maintaining the church website along with the Woodcrest Church and Woodcrest Kids Facebook pages. Teresa serves as Church Clerk and is leader of the Senior Adult Bible fellowship.